District News & Coming Attractions
Lone Star Regional
Results from the 2018 Lone Star Regional can be seen here, and photos can be seen here.
Scorecard
The January/February 2018 Scorecard has been posted on this site. You may read it here.
Grand National Teams
There is a significant change in the GNT program this year. Clubs may hold qualifying games. Here are the details from the conditions of contest.
All flight 'C' and flight 'B' teams must qualify at a club qualifying game or a unit qualifying game.  Each bridge club may hold GNT Qualifying games between September and March for each sanction they hold.  We suggest that the clubs hold one, two or three GNT qualifying games a year, either as separate B and C events or as B and C mixed events.  Team members that qualify in either club or Unit qualifying games qualify as an individual, and are free to make new teams for the District finals as long as all team members have qualified at some club or unit qualifying game, in District 16, for the Flight in which they wish to play. A Flight "C" player who qualifies for the Flight "B" District Final may play in the District "C" flight final.

The unit may also hold two qualifying events, one for flight 'C' and one for flight 'B' teams, or it may hold a joint qualifying event for both flight 'C' and flight 'B' together.  These would be in addition to the club qualifying games and might be used to subsidize the unit's district finals participants, or may be done if the unit clubs do not hold GNT qualifying games.  

The qualifying games will qualify 60% of the field, or 60% of both fields if held jointly.  You technically qualify as an individual rather than as a team, even though you are qualifying in a team event.

You do not have to qualify in your unit.  You may qualify at any unit or club event in District 16.
Contact BJ Sanders at bjinaustin@gmail.com with questions.
Meet our new ACBL Director for D16!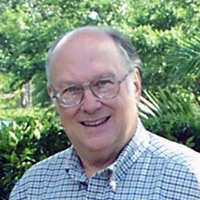 District 16 would like to congratulate Paul Cuneo on his election to the ACBL Board of Directors.   We are very fortunate have him as our representative, because he has really done an outstanding job for his unit and our district ever since arriving on the bridge scene. 
Paul began playing bridge 12 years ago and in less than 3 years he was the Vice-President of Unit 174 in Houston.  He also represented Houston on the D16 Board of Directors starting in 2010 and was elected President on 2015.     And let's not forget Education Chair for the District, chairing the Lone Star Regional, and volunteering as club manager in Houston.   Are you tired yet?  As Acting D16 Director before this election, he was already on the ACBL Finance, Governance and Strategic Review committees.
Dedication and commitment in a volunteer is a very valuable commodity.   Thank you, Paul, for channeling your energy and work ethic into service for our District.    Our game needs more like you. 
Paul welcomes your input, so please contact him and let him hear your ideas, questions, and concerns.  The more communication he has from all levels, the better he will be able to help us grow our great game.
District Teacher of the Year Nominations
District 16 is proud to honor its outstanding teachers at the annual Lone Star Regional. The Teacher of the Year committee is accepting nominations for the 2018 award from all members of the district.  This includes students, unit board members and anyone who recognizes the achievements of an individual teacher.
The recognized teacher will have a proven track record of producing players who love the game of bridge as well as acquiring the fundamentals of the game.The district keenly understands that these students are essential to our growth and wellbeing. If you have a teacher you would like to nominate, please contact Laura Delfeld at lauradelfeld7@gmail.com.  Please provide an overview of your nominee's teaching credentials as well as why you think they deserve to be Teacher of the Year no later than December 31. The nominee will then be contacted and asked to complete a brief application.
Last year's recipient was Nancy Smalley from Unit 201.  Nancy, along with Betty Starzec and Laura Delfeld, form the committee that will decide the 2018 winner. This annual award will be presented on Friday, February 2, after the 2:30 p.m. session.  The award's ceremony will be complete with hot dogs and cake.  All players are requested to join in the celebration.
North American Pairs
District 16 A/B/C finals will be January 20th (2 qualifying sessions) and January 21th (2 final sessions), 2018 at the Omni Hotel in San Antonio.
Unit Coordinators should send list of unit final qualifiers within 3 days of unit final to Roxie Tom, District Coordinator via email at rtom85@yahoo.com.
Club-qualified players may play in any ONE Unit Final per stratification within District 16. Special permission is NOT required.
Unit Qualifying Games
Please check with local site as posted times may be tentative.
Unit #
Name
Flight
Day
Date
Time
Location
172
San Antonio
ABC
Sat
Oct 7
10:00/TBA
Fiesta Bridge Club
173
San Miguel
No Information available at press time
Club de Bridge Amigos
174
Houston
B
Sat
Oct 14
10:00/TBA
Bridge Club of Houston
AC
Sat
Oct 15
10:00/TBA
Bridge Club of Houston
176
Dallas
C
Sun
Sep 17
1:30/TBA
BAND
B
Sun
Sep 24
1:30/TBA
Dorsey's Bridge Studio
A
Sun
Oct 1
1:30/TBA
Dorsey's Bridge Studio
183
Fort Western
AC
Sun
Sep 10
12:30/TBA
Ft Worth Bridge Studio
B
Sun
Oct 15
12:30/TBA
Ft Worth Bridge Studio
187
Corpus Christi
ABC
Sat
Sep 30
10:30/TBA
Bridge Club of South Texas
197
Llano Estacado
ABC
Sun
Oct 15
1:30/TBA
The Bridge Center
201
Sabine Neches
ABC
Sat
Nov 4
9:30/TBA
Beaumont Bridge Studio
204
Fort Concho
ABC
Sat
Oct 14
10:00/2:00
Sue Barber Bridge Center
205
Amistad
No Information available at press time
Lake Chapala DBC
207
Texas Capitol
ABC
Sat
Oct 14
10:00/2:30
The Bridge Center of Austin
209
Greater Permian Basin
ABC
Sat
Sep 9
10:00/TBA
Allison Bridge Center
224
Fort Phantom
No Information available at press time
Mabel Lillius Bridge Studio
225
East Texas
ABC
Sat
Oct 7
10:00/2:00
Senior Citizen Center
233
Central Texas
ABC
Sun
Sep 10
1:00
Bridge Studio in Temple
237
Magic Valley
No event scheduled
353
Wichita Falls
ABC
Sun
Oct 15
1:30
Wichita Falls Bridge Club
ScoreCard
You can read the new ScoreCard online by clicking here.
YOU can support the ACBL Charity Foundation Corp. by using AmazonSmile Shopping
Support ACBL when you shop at http://smile.amazon.com/ch/58-1408671 and Amazon will donate 0.5% of the price of eligible AmazonSmile purchases to the charitable organization of your choice…make it American Contract Bridge League Charity Foundation!!!
If you have any questions, please contact:
Nancy Strohmer
D16 Charity Committee Chair
ACBL Charity Foundation Trustee
nastrohmer@yahoo.com