Contents:
Upcoming Events
Game Schedule
Mini-Lessons
Monthly Winners
Ace of Clubs
Mini-McKenney
Tournaments
Memorial
Board Minutes - 11/25
Club Business
Sunshine Corner -11/15
Arlington Duplicate Bridge Club
528 Fielder North Plaza Map
Arlington, Texas 76012
817-795-1188
"Like" us on Facebook: facebook.com/ADBC.bridge
Questions?

us.
Holiday Parties Alert
Unit Dec 5
Club Dec 12
News and Special Games Coming Up NEXT . . .
Thursdays
Easybridge! lessons/game for new players
Thurs. evenings @ 6:30 starts more...
NOTE: While this game remains 0-20
Thurs. 3500 players get credit for their tables.
December preview
Dec 12 Sat.
Club Holiday Party Unit Championship upgrade

Dec 14 - Dec 20
North Texas STaC

Dec 19 Sat.
- Swiss Teams STaC

Dec 31 Thu
- 8pm game with New Year's Eve party Charity upgrade

Friday, Dec 5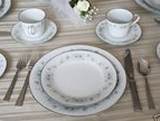 TBA Dinner

Open Pairs
Game @ 7:30
"

Arlington Duplicate Bridge Club offers the following series of mini-lessons to help players improve their skills:

Upcoming Events:



ADBC Board 2015-2016
Game Directors
Committees and Appointments
Arlington is an

duplicate bridge club in District 16.