Contents:
Upcoming Events
Game Schedule
Mini-Lessons
Monthly Winners 1/5
Ace of Clubs
Mini-McKenney
Tournaments
Board Minutes - 1/27
Club Business
Sunshine Corner -2/3
Arlington Duplicate Bridge Club
528 Fielder North Plaza Map
Arlington, Texas 76012
817-795-1188
"Like" us on Facebook: facebook.com/ADBC.bridge
Questions?

us.
ACBL WIDE IFG #1

Feb 6 Sat afternoon
News and Special Games Coming Up NEXT . . .
Plan for the Unit 183 Sectional Valentine Weekend
February

Game Change Weds daytime open game moves to 12:30
Feb 6 Sat afternoon
International Fund Game #1


Feb 12 - 14


Club

Closed

for Unit 183 Sectional more...
Feb 17
All Day Club Championships
Weds evening Monthly Mentoring Game


Feb 19 Fri evening


TGIF - Unit Championship Game
Feb 23 Tues
Birthday Tuesday - All Club Championships
Feb 27 - 28 Special Weekend Games
Saturday afternoon - Lunch and Club
Championship Game
Sunday afternoon 2pm with Kids Game

Our results are compatible for use with bridge solver, a Free interactive double dummy program showing impact of opening and later leads plus declarer cards played.
Friday, Feb 5

Dinner @ 7pm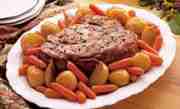 Pot Roast

Game @ 7:30
"

Arlington Duplicate Bridge Club offers the following series of mini-lessons to help players improve their skills:

Upcoming Events:



ADBC Board 2015-2016
Game Directors
Committees and Appointments
Arlington is an

duplicate bridge club in District 16.