District 16 Representatives to the ACBL Board of Directors
Dan Morse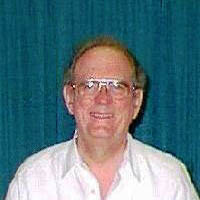 Dan Morse of Houston represents District 16 on the ACBL Board of Directors.
First elected in 1993, Dan currently serves as Chairman of the Tournament Committee, and is a member of the International Events Committee and the Bridge Committee. He is a trustee of the 401k retirement plan for ACBL employees.
Dan provides a report on each ACBL Board of Directors meeting (see below), usually three times a year, during each national tournament.
5110 San Felipe 302W
Houston, TX 77056
713-599-0047
danmorse@sbcglobal.net
Dan's Reports from the ACBL Board of Directors Meetings
First Alternate
Paul Cuneo
15727 Cutten Rd Apt 1017
Houston, TX 77477
281-851-0422
Second Alternate
Robert Morris